Hello,
I'm looking for help to run in BC WINDOWS 8.1. For the following error occurs: "D3D render creation error runtime error "The version I installed is the "Bridge Commander Maximum Warp", and even the original version shows the same error. I've tried all the compatibility settings of windows, and experiences of other people who have dealt with similar problems, but I had no results.
Could anyone help me?
Errors: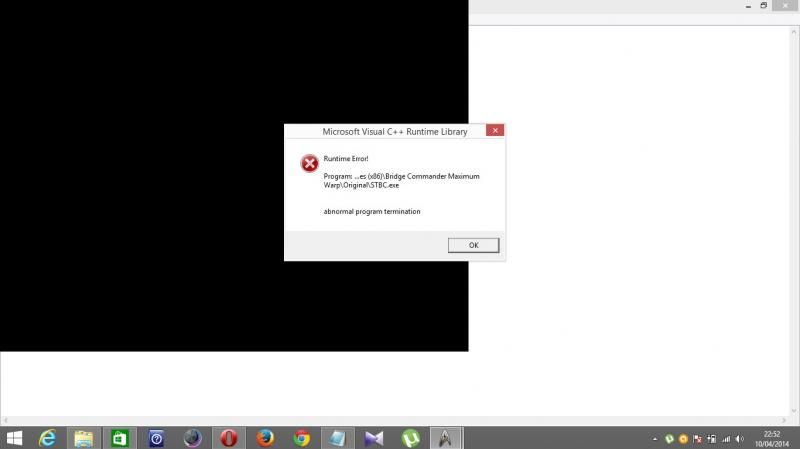 Note:
I have the original game, but has the same error. Other versions torrent, too. I'm lost.