Well Sir been a long trip to her, but here you go, USS Relevant, tough little ship, fitted with photon and quantum plus tricobalt torpedo's pulse phasers and phase banks, top warp speed warp 9.98, 2 holodecks aswell.
Prepare your crew to beam over, and congratulations on your new command!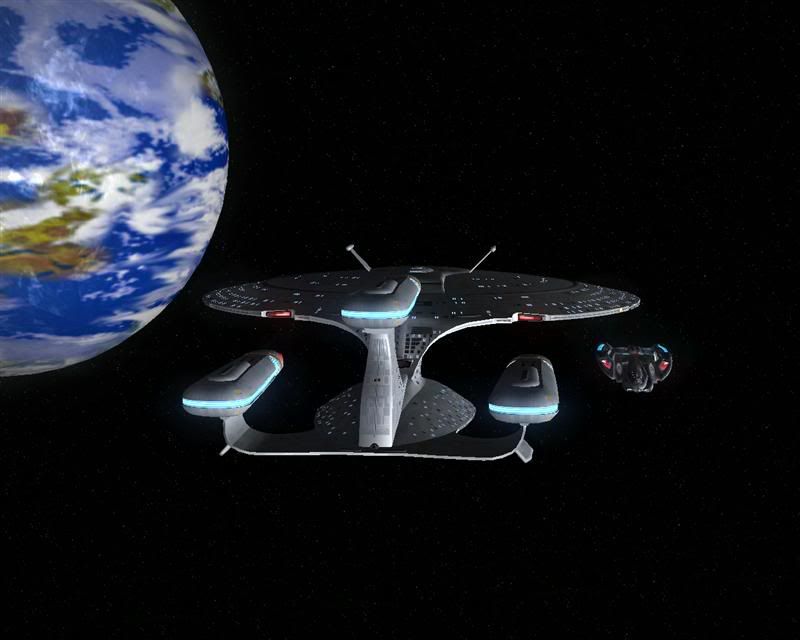 Beaming over in progress sir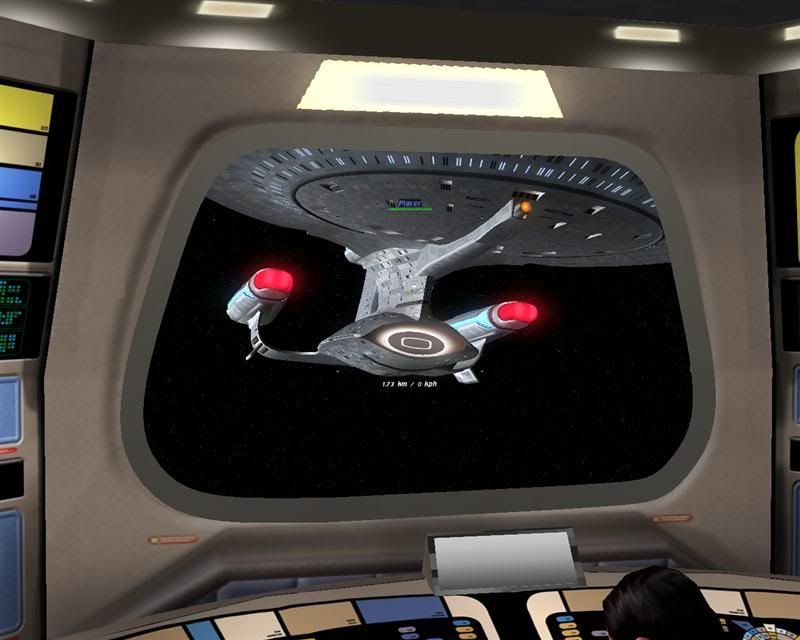 We are all here Enterprise, systems are go few glitches in the starboard nacelle but my chief is working on it.
Enterprise to Relevant care to set your course and goto warp, MR Data is sending coordinates to you now, engage at warp 6.
Okay crew you heard Enterprise prepare for........ SIR ROMULAN VESSEL DECLOAKING TO STARBOARD THEY ARE CHARGING WEAPONS...SHIELDS UP.!!!!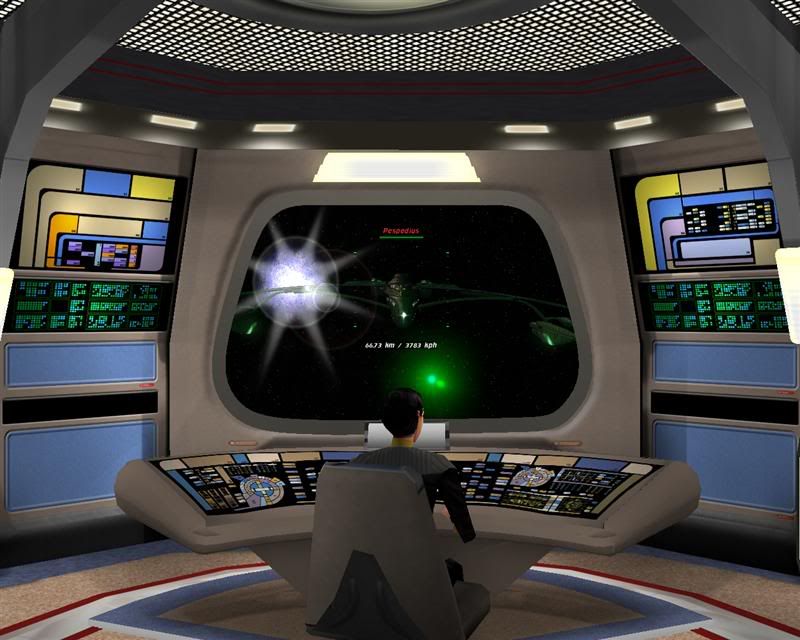 Sir the Enterprise has been hit their warp drive is offline, and they are venting plasma, our shields are down to 78%.
Fire photons on the warbird attacking the Enterprise target phasers there, SIR ANOTHER ROMULAN WARBIRD DECLOAKING...shields down to 44% hull breaches on deck 9, fwd tubes offline, starboard warp engine is down.
We have to leave....BUT SIR THE ENTERPRISE IS UNCAPABLE TO GOTO WARP THEY WILL BE DESTROYED....*shields down to 23% hull breaches decks 3 through 4* aft ablative armor has failed.
Take us to warp ensign, sir our inertia dampeners are offline this will be a rough ride...RATHER THAT THEN DIE ENSIGN WARP NOW!
plasma leak deck 3, hull stress increasing, the outer hull on starboard nacelle is being torn off, our warp field is collaping we are dropping to impulse..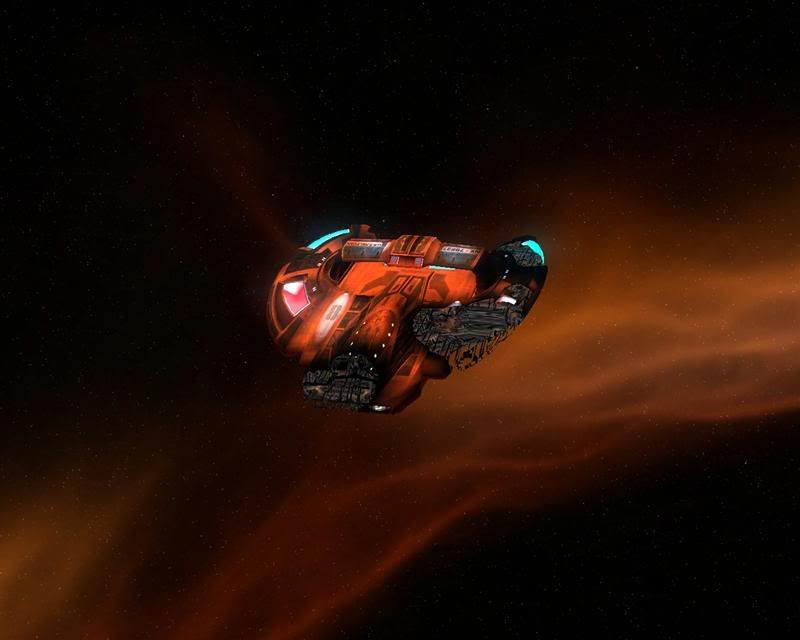 .......all stations damage report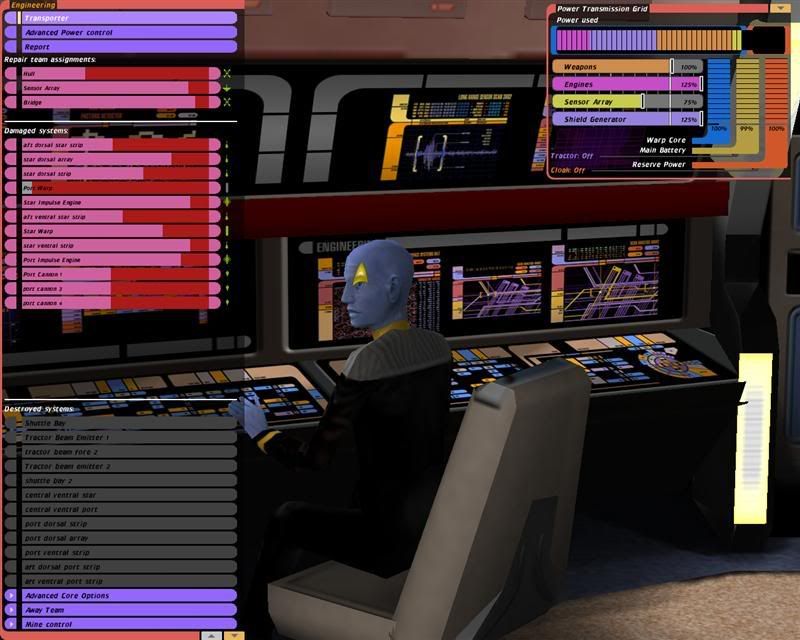 Sir we have 4 dead 24 wounded, no sign of the Enterprise.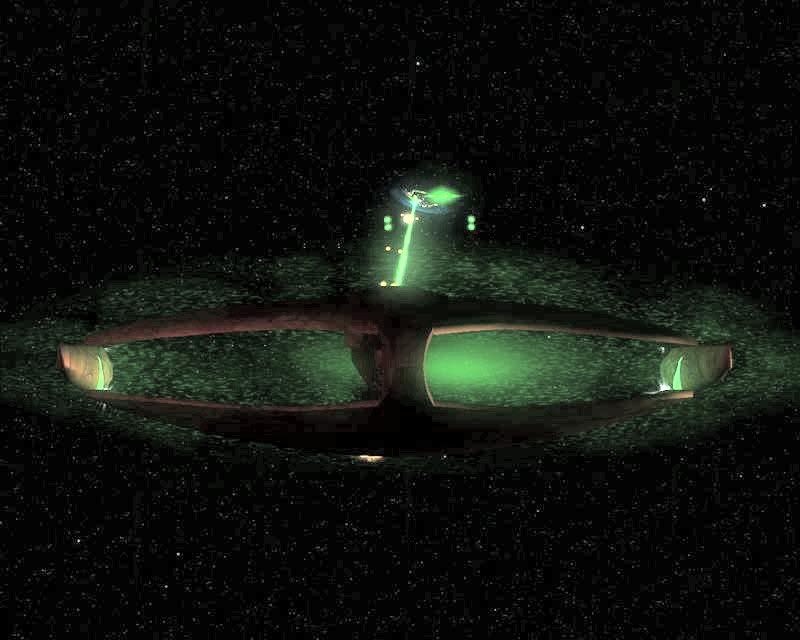 Sir Romulan warbird firing on aft....aft torpedos offline, life support is gone on deck 3 force fields in place..grav plating is dead on multiple decks....ENOUGH OF THE REPORTS OPEN FIRE...
FWD Quantums fired, no effect on Romulan shields, they are firing again...top shields have failed.
Cheif give me everything you have to the forward shields and engines, take it from life support even scrape the ions of the sonic showers if you have to....
Done sir..
Tactical load tricobalt torpedos maximum yeild in the forward tubes and lock onto their power supply and prepare a collison course.
we've lost phasers...
NOW FIRE HELM MAXMUM IMPULSE AWAY.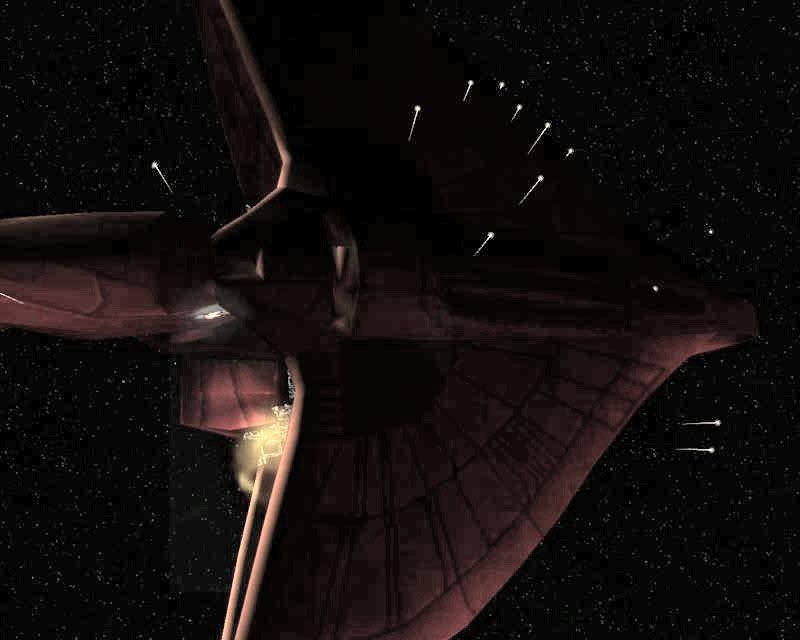 Direct hit!!!!!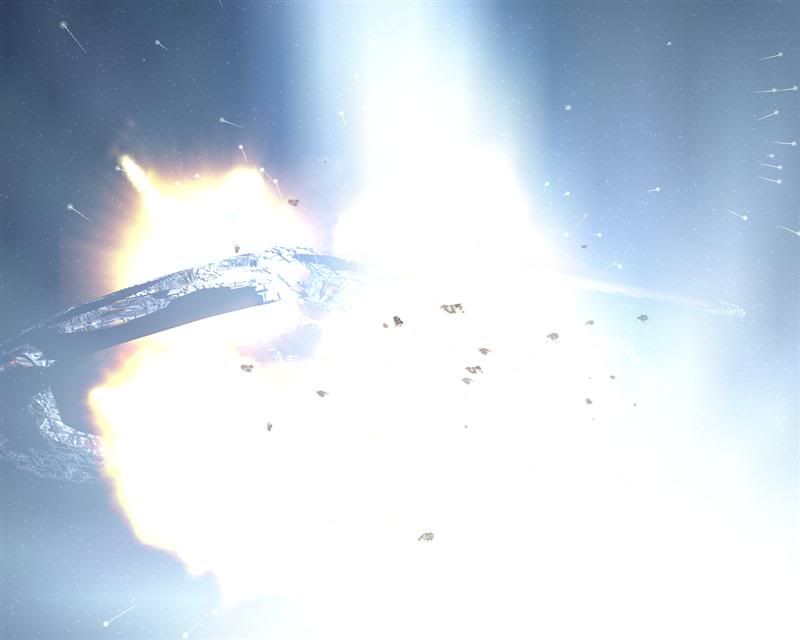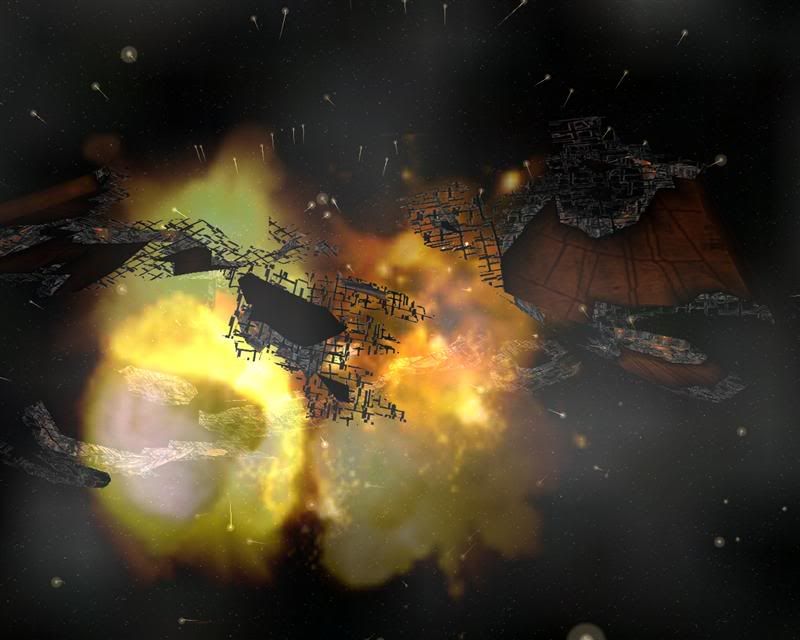 Romulan vessel destroyed sir
Set course for the nearest starbase, inform them the Enteprise D is missing, and that a search team will be required, although I have a feeling she is still out there somewhere......